About this course
Communicating the Myopia Message will help you master effective and efficient clinical myopia management without having to become a science expert. One of the biggest barriers to putting myopia management into practice is knowing how to approach discussing myopia correction, control, goals and outcomes in an efficient time frame. The key inspiration for this course is to tackle the challenge of communication: providing you tried-and-tested key messages and practical tools to offer the best possible care to your young myopic patients while also setting up your practice systems for success.
The interactive two-hour course covers all aspects of the myopia management journey. It will increase your skills and confidence to discuss myopia onset and progression; describe management options and guide parents through decision-making and informed consent; explain and manage long-term outcomes; involve practice staff and provide ongoing patient education to ensure best practice myopia management. Each lesson provides a scientific foundation with advice on communicating this knowledge to parents. You'll find interactive parent communication scenarios, downloadable support tools, quick quizzes and more in engaging formats. Start here to master the myopia message and communicate for clinical success.
Learner Outcomes
95%
Feel more confident in clinical myopia management
100%
Said their learning goals were achieved
Instructors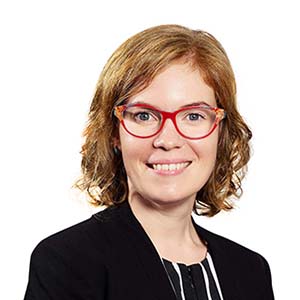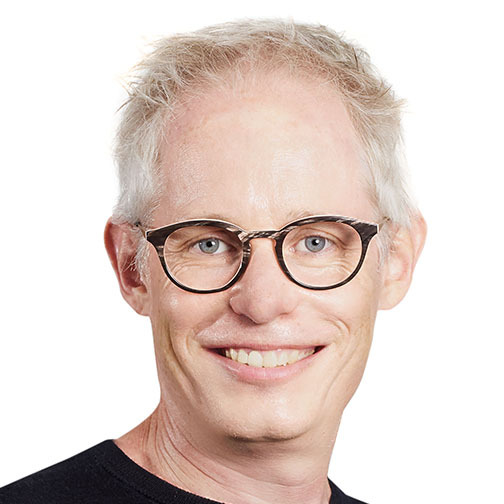 Accreditation
US, CA: 2 COPE CE approved hours, Course ID 75116-GO, Activity ID 122915.
AU: 2 self-recorded CPD hours
NZ: 2 General points, CPD reference number 50645
UK: 2 CET points for Optometrists and Dispensing Opticians, references C-100092 and C-100093.
What you will learn
Learn about the course content, navigate the platform and set your learning goals.

Welcome to Communicating the Myopia Message
More information about this course
Disclosures
How to use this course
Your continuing education
Ch 2:
Key messages on myopia risk, correction and control
Learn how to explain the risks for myopia onset, progression and lifelong eye health, plus the key messages and framing of short-term and long-term benefits of myopia management.

Identifying children at risk of myopia onset and progression
Goals of myopia management
Communicating myopia risks, correction and control
Test your learning 1
Ch 3:
Myopia management treatment options
Here we'll pull together the latest science into easy messages and prescribing processes for myopia treatment options, as well as exploring informed consent.

Comparing the options
Informed consent and off-label prescribing
Explaining the treatment options
Test your learning 2
Ch 4:
Three key questions asked by parents
Test your communication skills with interactive parent discussion scenarios, and develop your main messages to cover these common parental questions.

How to improve a child's visual environment
Explaining contact lens safety in kids
When to stop myopia control treatments
Test your learning 3
Ch 5:
Long term management success
How do you know it's working? This important chapter covers how to set appropriate goals, determine success, explain treatment outcomes to parents and manage poor outcomes.

Follow-up schedules
Gauging success in myopia management from refraction
Gauging success in myopia management from axial length
Understanding and managing poor outcomes
Test your learning 4
Ch 6:
Myopia management outside of the exam room
Leverage your newfound communication skills in the consultation room with guidelines and materials to train your practice staff, and support parents in their ongoing learning journey.

Three steps to involving your practice team in myopia management
Myopia Profile Academy: explore your next learning journey
Congratulations, you did it! Here's what's next
Course Reviews
Individual reviews
Thank you for your support and effort.
I wiil start myopia treatment based on myopia profile guidelines.
We only use atropine because we don't have optical methods
excellent course, 100/100 recommended course, very didactic and easy to integrate all the knowledge to explain in a simple way to parents why we do myopia management.
I feel more confident communicating the myopia message...
I have taken almost every course with examination on myopia management and have even taught a few courses myself.
If I autoevaluate myself, my weekness would be communicating the message to parents. A lot of ECP's think it is an easy task but for me is the most difficult aspect. I took this course to better myself in this area, after all the name of the course is Communicating the Myopia Message. In just a few words, this course delivers what is promised. I feel more knowledgeable in the communication aspect and I'm really happy with the course. As an added bonus you will have excellent resources that you may download like infographics, consents and references. I learned the idea of "Positive framing" and I know now how to apply it in my Myopia Management clinic.
If you or your staff are lacking effective communication skills on Myopia Manegement, this is the course...

Edgar D.
Puerto Rico, USA
Frequently Asked Questions
Is this course eligible for continuing professional educational credits?

This couse has achieved continuing accrediation in:

US, CA: 2 hours 2 COPE CE approved hours, Course ID 75116-GO, Activity ID 122915.
AU: 2 hours 2 self-recorded CPD hours
NZ: 2 hours 2 General points, CPD reference number 50645
UK: 2 hours 2 CET points for Optometrists and Dispensing Opticians, references C-100092 and C-100093.

On completion, we will provide a certificate to you for self-recorded continued professional development purposes, which includes the duration of the course and continuing accreditation details for specific countries. We will also provide post-course administration to accrediting bodies where required. Check your country's requirements regarding continuing education.

When does the course start and finish?

The course is available now and never ends! It is a self-paced online course - you decide when you start, and set your own pace.

How long do I have access to the course?

After enrolling you will have unlimited access to this course for as long as you like - across any and all devices you own.