Course summary.
50 Lessons, 4 hours, 40 MCQ's
Accredited in: Australia; United Kingdom; South Africa; United States; Canada; New Zealand
Instructors.
Dr Kate Gifford PhD
About this course
.
Myopia Management in Practice is a world-first free online course which covers the scientific basis of myopia management, as well as the crucial translation to clinical practice. In this text-based course, you will be stepped through four key learning portals, each with several shorter interactive text-based modules. Multiple-choice questions are included at the end of each portal to test your learning, along with reflection questions. After you have completed the four portals, the final section provides an array of useful resources to support your learning and clinical journey into myopia management. The four portals are:
Understand the fundamentals - the basis of why and how of myopia management, presented with easy-to-understand clinical analogies
Get started in practice - clinical pillars and communication tools for the all important discussions with parents and caregivers
Myopia control options - spectacle lenses, contact lenses, atropine and how to select the right treatment for the individual patient
Expand your clinical skills - get to grips with the impact of binocular vision factors in myopia, with a focus on how to assess and prescribe.
NEWLY UPDATED IN JULY 2021 with the latest science and into a new, engaging interactive format! If you've completed the course previously, you can still revisit the course and try the updated version for free.
Accreditation
.
Accredited in: Australia; United Kingdom; South Africa; United States; Canada; New Zealand
Learner outcomes
.

93% Achieved their self-identified learning objectives

97% Would recommend this course to a colleague
Course details
.

Downloadable Resources

100% Online

Completion Certificate

Self Paced Learning

Graded Quizzes
Meet the instructors
.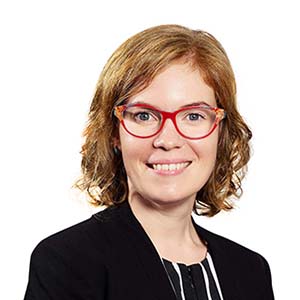 Dr Kate Gifford PhD
Dr Kate Gifford is a clinical optometrist, researcher, peer educator and professional leader from Brisbane, Australia, and a co-founder of Myopia Profile.
What you will learn
.
Chapter 1
:

Welcome to Myopia Management in practice

-

5 Lessons
Welcome to Myopia Management in Practice! Here's what you will learn.
A message from Kate and Paul
Disclosures
How to use this course
Your continuing education
Chapter 2
:

Understand the fundamentals

-

11 Lessons

This chapter covers the clinical reasoning for actively managing childhood myopia, including the foundational understanding of myopia risk, visual environment, efficacy of options and balancing short-term and long-term risks and benefits.
Introduction
The why of myopia control
How myopic dioptres are like IOP
Why outdoor time matters in myopia management
Efficacy of myopia management options
Why binocular vision matters in myopia management
Contact lens safety in kids
Balancing short-term and long-term risks of myopia control
A journey into myopia control
Reflection question 1
Test your learning 1
Chapter 3
:

Get started in practice

-

10 Lessons

Three clinical pillars for clinical myopia management commences this chapter, which then moves onto assessing risk for onset and progression, managing parental expectations, axial length measurement, gauging long term success and steps to get started.
Introduction
Three clinical pillars for myopia management
Addressing barriers to contact lenses
Assessing who is at risk of myopia onset and progression
Is axial length measurement a clinical necessity?
Managing expectations at the outset
Gauging success in myopia management
Seven steps to get started in practice
Reflection question 2
Test your learning 2
Chapter 4
:

Myopia control options

-

9 Lessons

A thorough and clinically accessible scientific review on myopia control interventions - spectacle lenses, soft contact lens options and orthokeratology, and atropine. Clinical decision trees for prescribing conclude this chapter.
Introduction
Spectacle lenses part 1 - progressives and bifocals
Spectacle lenses part 2 - the next generation DIMS and H.A.L.T technology
Myopia controlling soft contact lenses
Orthokeratology
Atropine - a wonder or weak treatment?
Selecting an option - clinical decision trees
Reflection question 3
Test your learning 3
Chapter 5
:

Expand your clinical skills

-

13 Lessons

Binocular vision management is important for identifying myopia risk, as well as ensuring visual comfort and skills for learning in children. This chapter provides guidance, demonstrations and prescribing charts for the binocular vision disorders most relevant to comprehensive myopia management.
Introduction
Kids, contact lenses, dry eye and binocular vision
Changes to BV when moving from specs to contacts
The esophoric myope and contact lenses
What about the exophores?
How to assess near phoria
How to assess fusional reserves at near
How to measure near lag of accommodation
How to measure accommodative facility
How to prescribe adds for near esophoria
How to prescribe adds for accommodation lag
Reflection question 4
Test your learning 4
Chapter 6
:

More resources and final learning survey

-

2 Lessons
More resources for you
Congratulations, you did it! Here's what's next
Course Reviews
.
Fantastic Myopia Management resource
A very comprehensive Myopia Management resource
Thank you for your course
I enjoyed the course a lot. Basic principles explained clearly and in an easy text.
May add more
Thanx. I request may we consider factors like good posture for study, good illumination, healthy diet and early sleeping eradicate or slow myopia progression.
View all course reviews